Recent Photographic Losers & Also-Rans
Split Rock
In the last post I promised to cover the images I showed you in prior posts, but for which I did not pursue a final print.
Split Rock… made several test prints. Couldn't approach a tonal distribution I liked and aside from the interesting rock, it just seems less and less appealing overall. Maybe at a later time, but I  don't think so. It is just a photograph and doesn't cross over.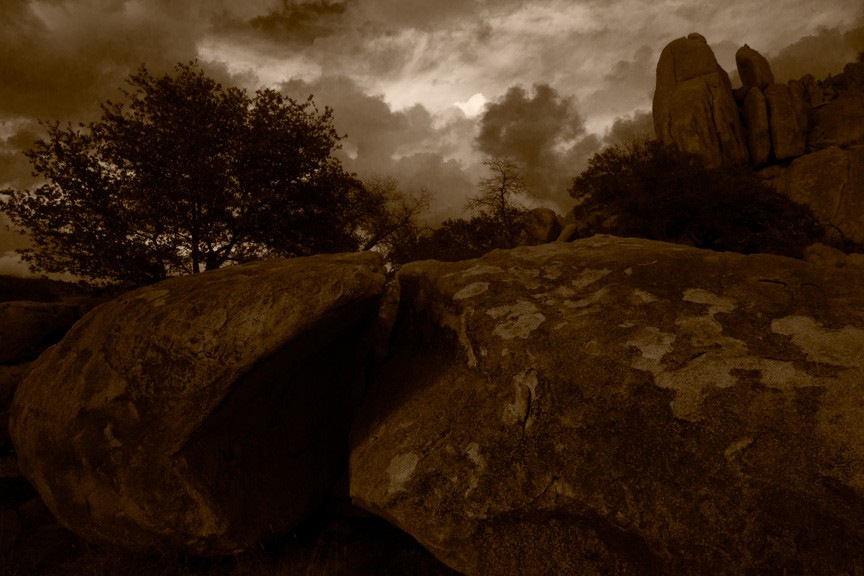 Rock Abstract
Rock Abstract is kind of interesting, but probably doesn't go  beyond that. Don't see much to pursue here.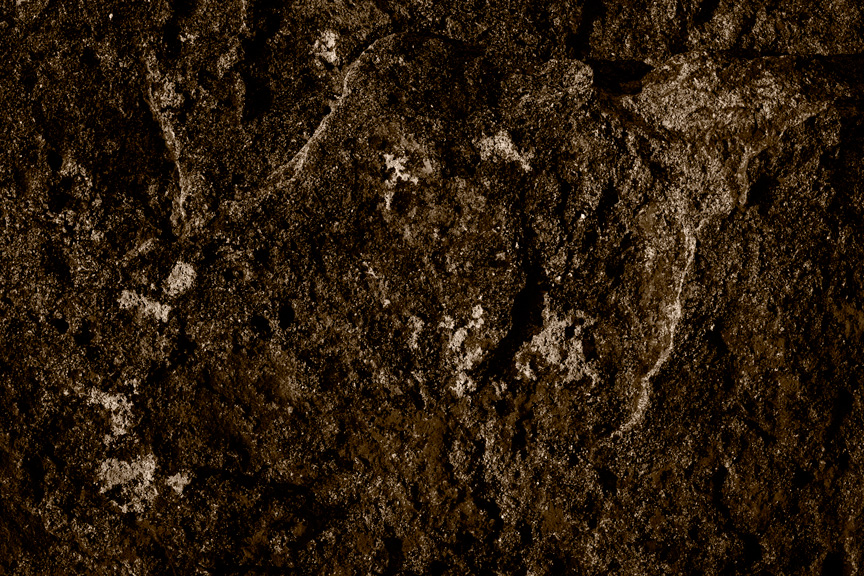 Grass Swirl
Grass Swirl is borrrrrring! And no, I don't drink while I'm working. (And not much of any other time, either.)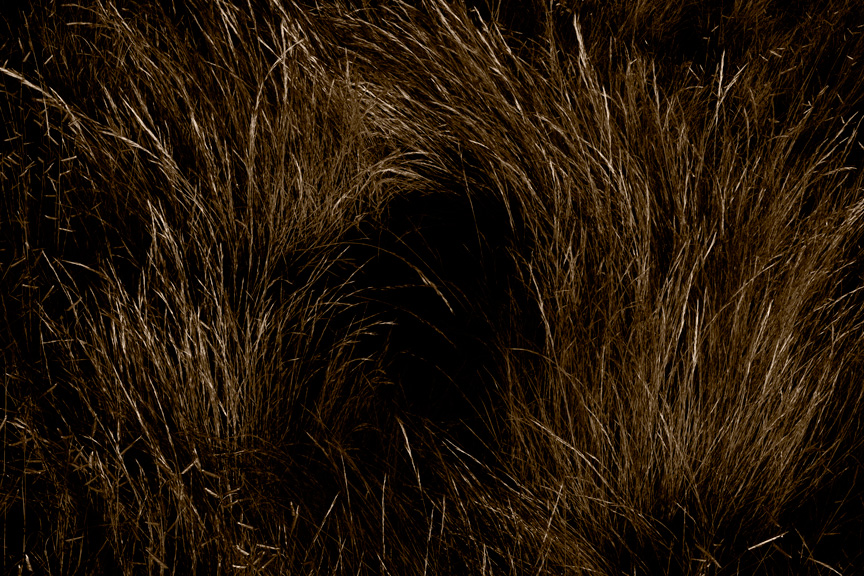 Entrelazado (interlaced)
Not sure about Entrelazado. It might still have some potential. Might look at it again, down the line when I am reviewing previous rejects.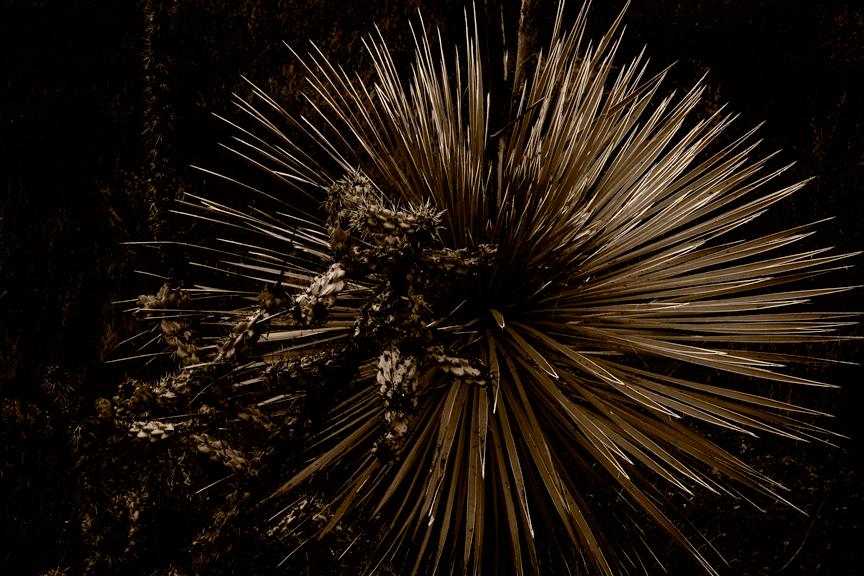 Images I Haven't Shown You Yet, From Same Group
(Remember, these titles are temporary. First thing that pops into my head until I can change them later, IF I make a final print.)
Cloud Fall
Cloud Fall is potentially a wonderful image. It remains to be seen if I can turn a two-dimensional disappointment into an illusion of three dimensions that conveys what I saw, which was quite spectacular.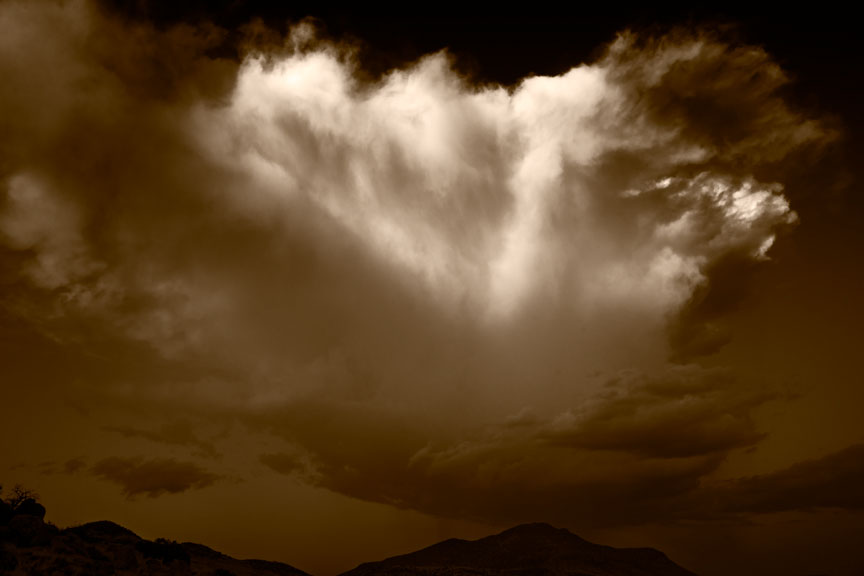 Grass Fan
Thought I might have something, probably too trite.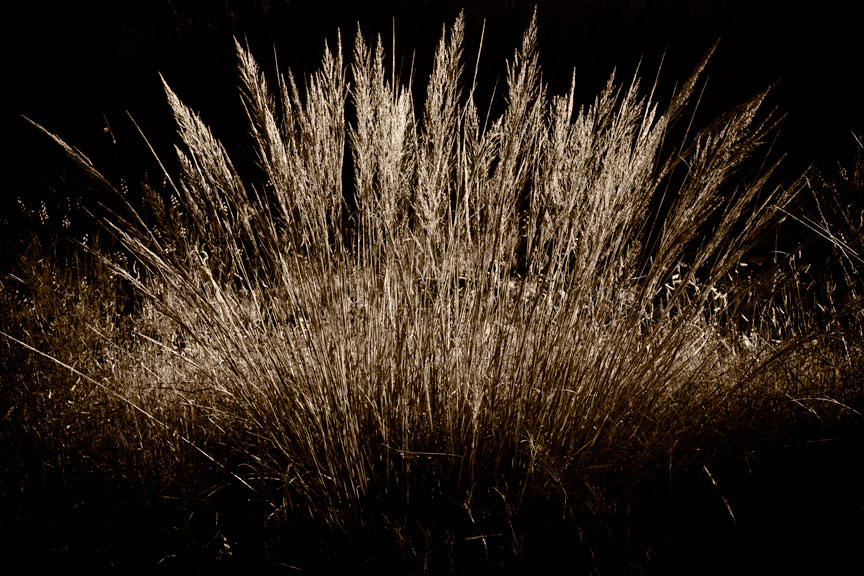 Rain Curtain I & Rain Curtain II
Two more images that ask the question, "Am I up to getting the most out of these?" (A question I ask myself, not infrequently.) So far, no. These were much more spectacular than what you see here. If I can get these to work, I will probably only show one of them. The problem I am having is with not being able to pull the sky together and maintain the subtleties while keeping it as visually spectacular as what I experienced. Need to start over from scratch. If I get anywhere, I'll bring you up to date. Will probably end up working most on version two.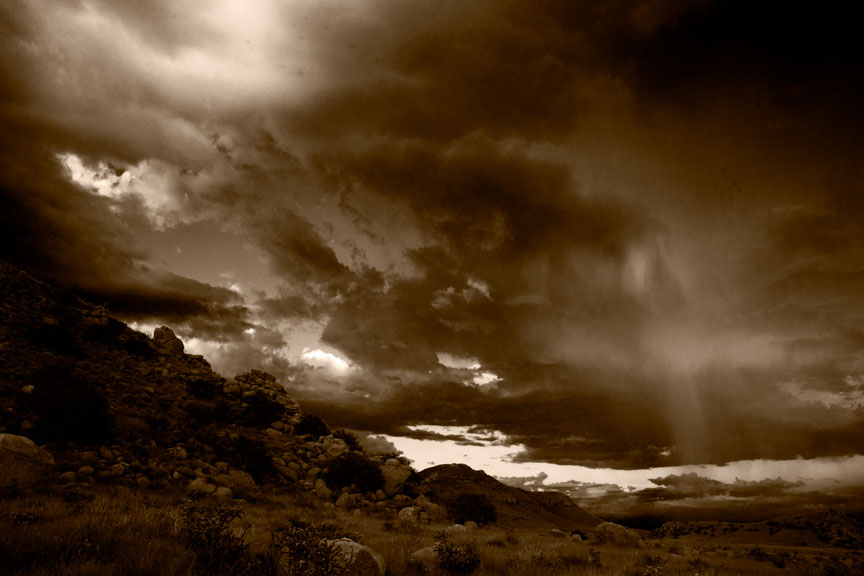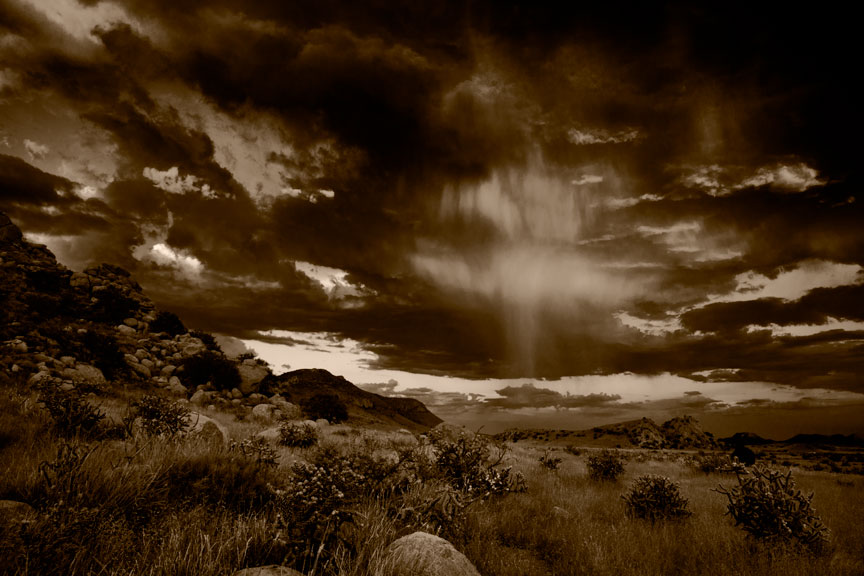 Rocky Hillside
It was kind of interesting. Maybe another time. Or another tonal approach.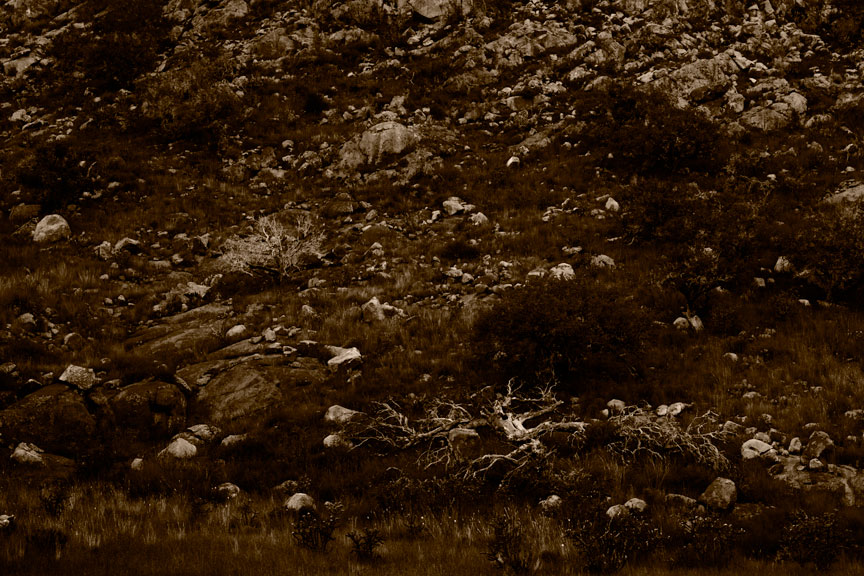 Three Rocks
I told you the titles were temporary! I kind of like this. Not really sure why. I may come back to it. Did some others that were really uninspired. This may just look good to me because it doesn't stink quite as much.  😉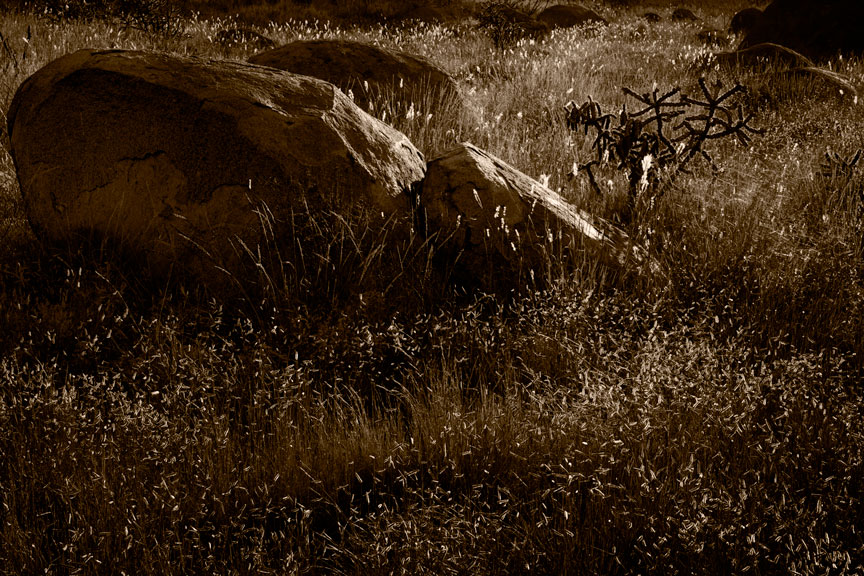 Well, I told you at the outset you would get to see it all, the whole process, warts included. Not just the good stuff. These are the warts, with possibly one or two hidden gems.
dk