Yesterday was a complete loss. This morning was much better. I woke up to find Blue Mountain bathed in fog and immediately saw opportunity. Threw camera and dog into the car and took off across the pastures. Stayed out about three hours, running from spot to spot. Actually, I drive. Wendy runs like she thinks it is her last chance in life. This morning I looked up to see her as a speck on the horizon. No fear in that dog. No brains either, but no fear.
Eventually everything turned the same dull gray and I went home for a second cup of coffee. I'm writing this at 4 in the afternoon. Still looks dull outside. Maybe later.
This is the Blue Mountain Image I decided to work with…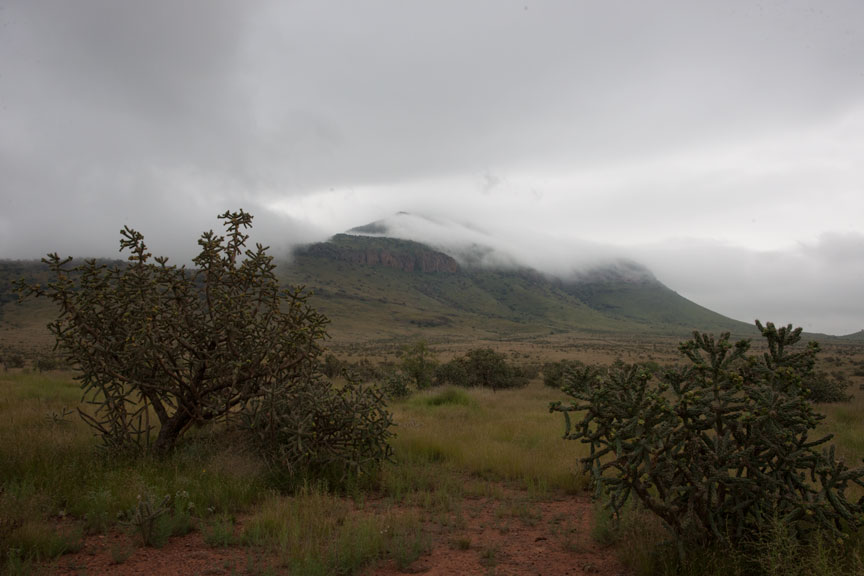 Oversaturated image below helps with controlling B&W tones.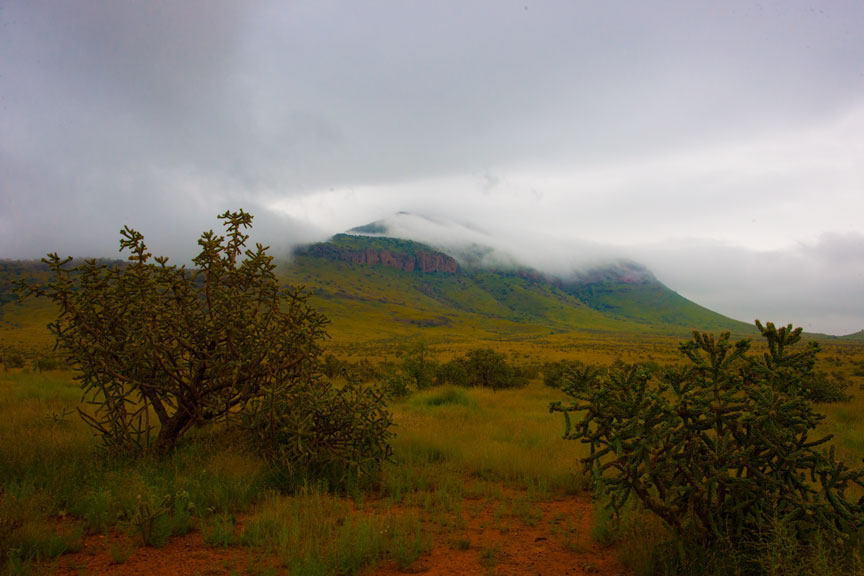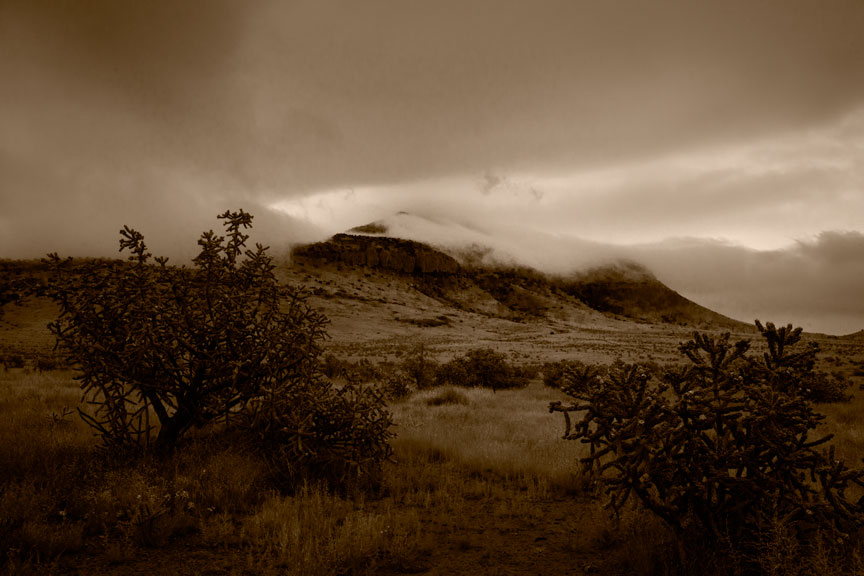 Below is one of the images I shot mid-morning after some initial modifications. It is far from finished, but will give you the idea of where I am headed with it.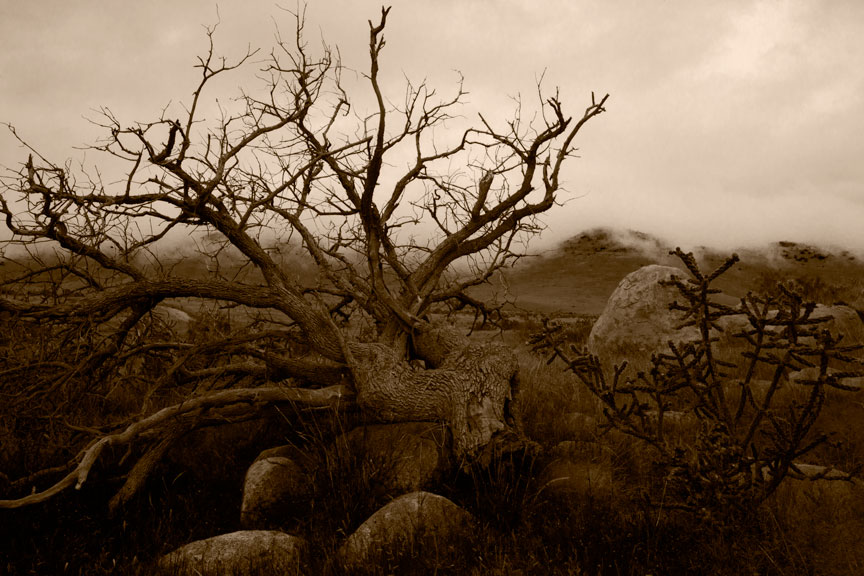 Here's that same image as it came from the camera.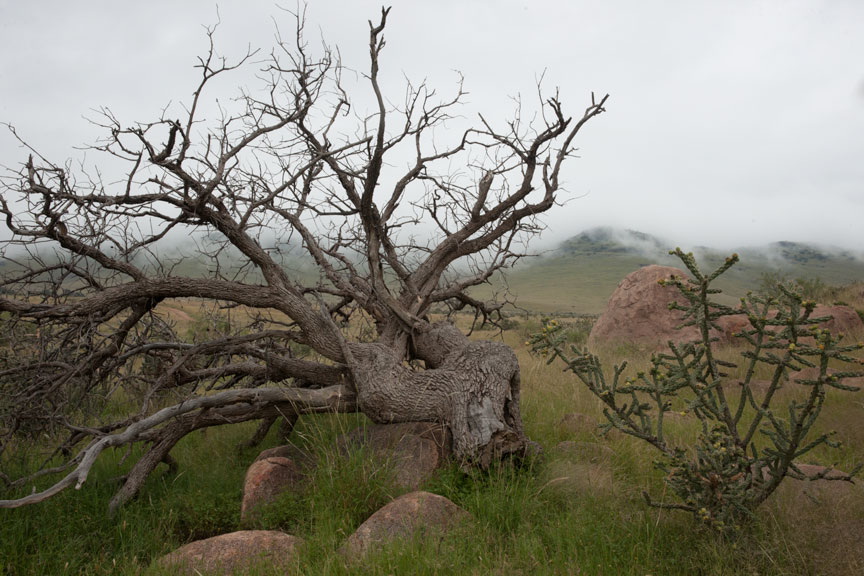 Here it is again, after increasing color saturation in advance of manipulating the gray tones. Oversaturated color photographs are in very bad taste, but as a tool for B&W, saturation is very helpful.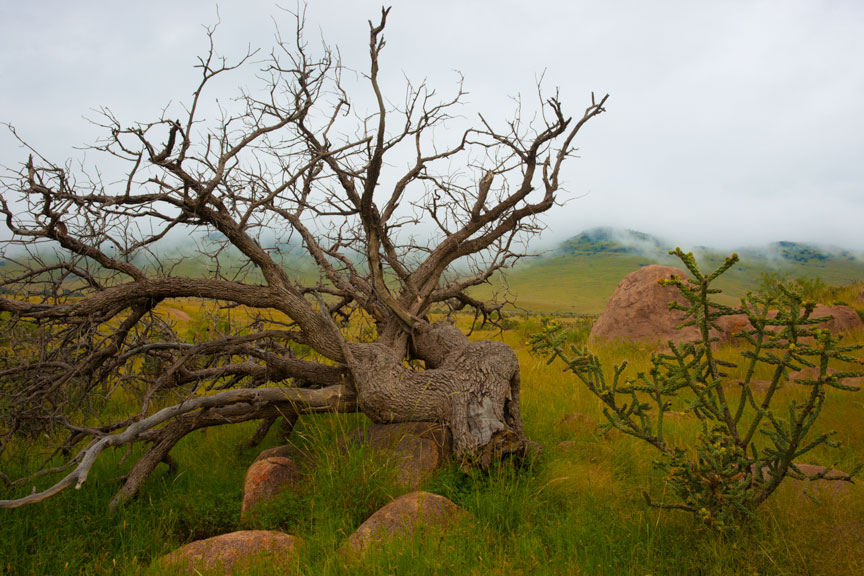 That makes two images in one day that look like they may work out. That's very good. Usually, it is one or none. Of course, living in the middle of my work may up my percentages a bit. We'll see.
I'm hoping to go out again in a little while, but it is getting quite windy.