Only The Victors Write The History Books
 But First, A Gratuitous Photograph…
Captured in Arequipa, Peru in the late 1980's (those tiny little forms on the water are pink flamingoes), Laguna Salinas is actually more of a lake, than a lagoon. It is also quite heavily loaded with salt (hence: salinas) and brine shrimp, where the flamingoes get their coloration.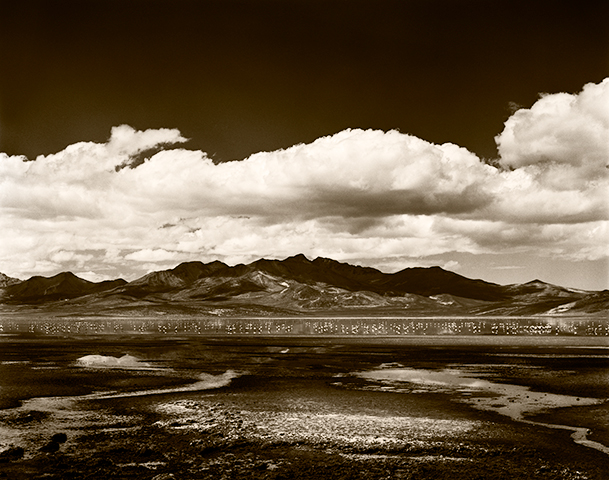 Now, back to our regularly scheduled programming…
The Fascinating History of Pictorialism
I must admit I have always had a soft spot for the pictorialists. In particular, I like the early work of Stieglitz and friends. I have no desire to do that kind of work myself, being a so-called straight photographer, but I liked a lot of their work, nonetheless. Platinum prints, in particular are extraordinarily beautiful.
If you read non-technical photography books at all, you probably have the same impression most everyone else does: that the pictorialists dried up and blew away forever when Stieglitz decided to go straight, so to speak, well before the start of World War I. In fact, in his book The History of Photography, author Beaumont Newhall makes little mention of the pictorialists after about 1921.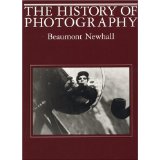 Other historical photographic tomes written by non-pictorialists give them even shorter shrift. In reality, the pictorialist movement lasted until the mid-1950s and for decades was much more widespread and popular than the straight photography movement.
I bring this up because I am re-reading two excellent books I have on the subject which are at once, informative and very entertaining, in that they fill in the history of pictorial photography after its implied death.
The first book is,  After the Photo-Secession: American Pictorial Photography, 1910-1955. This book is out of print, but available pretty cheaply used.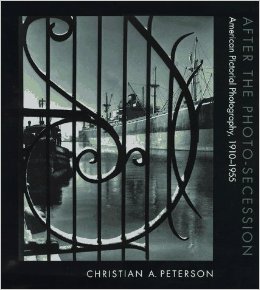 The second book is, Pictorialism into Modernism: The Clarence H. White School of Photography. Available both new and used.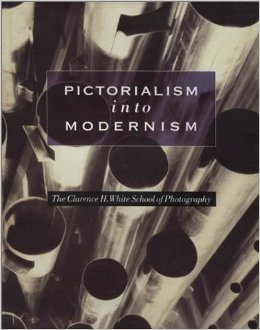 If you're a sucker for this kind of history, like me, you may find these two books very entertaining.
BTW, clicking on those images will not take you to Amazon, or anywhere else. I won't sell books or anything on this blog, except my own work. I have no plans to monetize the blog in the conventional way and feel that if people are sufficiently interested in my work to follow this blog and to desire to support it, then they should be interested in supporting the blog by owning some my work, rather than by buying cameras, lenses, books, etc., etc. I do not begrudge others selling books for Amazon and cameras for Canon, etc., I simply won't do it myself. If in fact my work is not good enough to support this blog, then quite clearly, the blog should not exist!
If you're genuinely interested in fine art photography, then buy some. Mine. Anyone's. If you're not sure who, and you don't like my work, I'll be happy to make a recommendation. Even if you buy someone else's work, I will consider that purchase as having supported this blog, if you simply got the idea here. The work of fine art photographers who haven't yet won the art world magic lottery is so cheap compared to other art, as to be an embarrassment. I should be embarrassed to sell it that cheaply and you should be embarrassed to pay so little.   😉
And… most fine art photographers offer smaller images for entry level collectors, priced lower than dinner and a movie, myself included. Here are some of them. No excuse. If you love fine art photography, then support it in some way more meaningful than buying a book, or a new camera.
dk